Please fill out the details
we will get in touch
The Best Gardeners Elephant and Castle Can Help You Too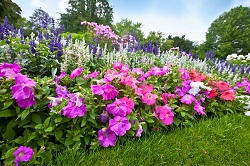 Gardeners Elephant and Castle provides the widest and most versatile range of gardening services in Elephant and Castle and the entire SE1 region. From lawn repair and restoration right through to landscape gardening, we can truly do it all. What's more, we aim to provide these services at extraordinarily good prices so that you won't have to break the bank to afford them. Call us today to speak to one of our friendly employees and discuss the details of your garden.
Elephant and Castle Gardeners will Provide You Comprehensive Solutions for the Best Experience
You might be thinking of getting some maintenance done for your garden, which might include lawn mowing other small garden maintenance services. We can offer all of these services, but why not think of the bigger picture? Sometimes, a complete rethink and redesign of your garden can help to open up your possibilities! We can also offer landscape design services provided by our highly skilled landscape gardeners in Elephant and Castle SE1. By carefully crafting your garden to realise its true potential, you can begin to truly enjoy every corner of it.
Use the Help of our Gardeners Elephant and Castle for Regular Maintenance of Your Garden
There's no need to go off the rails when you notice that next door's cat has been digging up your flower bed again! Or that last night's storm has covered your lawn in a blanket of soggy leaves. We're helping locals to realise that our services are a fast and affordable option to help keep on top of garden maintenance. Our teams of professionals can provide expert lawn maintenance, hedge trimming and pruning and many more options in the SE1 district. We take gardening very seriously, so let's get the better of next door's cat and last night's storm! Find out more about our experts servicing the Elephant and Castle area by getting in touch.
Any Size of Garden Can Look Beautiful with Our Gardeners SE1
Some of our clients often worry about the size of their garden, thinking it's too unwieldy or large for us to provide any of our garden care services. They needn't worry, as our gardening experts are happy to deal with any size of garden you may have. Our range of garden design, maintenance and clearance services can be applied to any size of garden. Our Elephant and Castle gardeners SE1 especially enjoy the challenge of transforming large outdoor spaces. So whether you want general maintenance or something more serious for your garden, be sure that we can help, no matter how big or small your outdoor area is.
The Expert Care of Our Gardeners in Elephant and Castle SE1 do not Cost an Arm and a Leg
When you consider the time and effort it truly takes to create the ultimate garden, it becomes a bit mindboggling how much you need to invest to maintain its upkeep. That's why more and more people are realising how easy and affordable it is to bring in a company like us to provide a dedicated and expert gardening service. Our professional gardeners SE1 are on hand to help you with any service you may need. Whatever your requirement may be, we're sure to be able to help and that too well within your budget.
Hire Our Gardeners Elephant and Castle and See the Full Potential of Your Garden
Throughout Elephant and Castle , our professional landscape gardeners have been helping garden dreams come true for many years now. We provide our garden design services at such incredible prices that more and more people are considering these to be the way to truly realise the full potential of their garden. We can then follow up with regular visits to provide maintenance and weed control. If this sounds like the kind of thing you're looking for, then get in touch with Gardeners Elephant and Castle , you won't regret it!
testimonials
what customers say
I just love the final result. My garden is the envy of my neighbours, and it's all thanks to their garden design team. They came up with great ideas and implemented them. I will certainly be using Elephant and Castle Gardeners again.
Lucy B.
From landscaping to general maintenance tasks, I've used Garden Clearance Elephant and Castle a number of times and they never disappoint.
J. Smith
Moving into a new house and hired GardenersElephantAndCastle to help with garden design before we moved in. We just wanted it done before we got there so it would feel like we were coming home. They were very easy to work with, and a...
Waverly Smith
Landscape Gardens Elephant and Castle took care of all my garden maintenance needs, I found them nice to deal with, and communication was easy. The workmen handled the landscaping, trimming and pruning and did so in not so favourable...
Stephanie Beasley
I just looked out the window and it looks like spring is already here. Gardening is on the list, and I really don't see myself doing it, so I'm going to call up Elephant and Castle Gardeners, like I usually do. They do an excellent job,...
Trey A.
The overall effect of the landscaping job completed by Landscape Gardens Elephant and Castle was terrific. They totally changed my garden's appearance for the better. Although we planned everything together, the end result was beyond...
Amy L.
I recently had my hedges and bushes trimmed by Garden Clearance Elephant and Castle and had to write this review to encourage others to do the same. This is a fast, discreet, reliable and cheap service, with hard-working staff that are...
Leonard
I love gardening and having a beautiful garden in my house. But due to a number of commitments I was unable to maintain my garden and due to my negligence the garden was in a very bad shape. I called GardenersElephantAndCastle for garden...
Paola W.
Gardeners Elephant And Castle took care of my garden with their planting service! Having experts do the garden for me meant that I didn't need to give up my free time for a job I really don't enjoy. I was thrilled with the service and...
P. Stevens
As a businessman, I don't have much time to spend on maintaining my garden which is why I hired Garden Clearance Elephant and Castle. I saw that they offered an affordable garden maintenance service which was quick, easy and stress...
Peter Morton